Sugar Owl Design quilts are handmade, modern patchwork quilts that are created from high quality, designer fabrics. Each has been washed in detergent formulated for sensitive skin and is ready to be snuggled!
All premade quilts will ship in 1-3 business days; made to order quilts will ship within 2 weeks.
Sugar Owl Design loves our happy customers!
Thank you for sharing your darling photos and reviews.
"This quilt was such a beautiful accessory for the little one's birthday photos."
-Courtney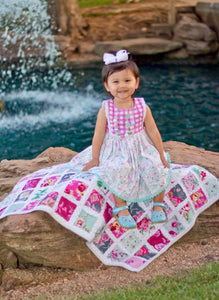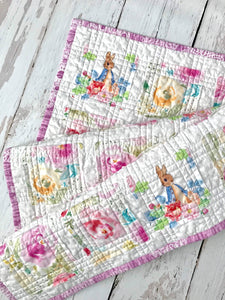 "I'm speechless! It's stunning! Her first forever quilt."
-Brittany